A Consumer Transaction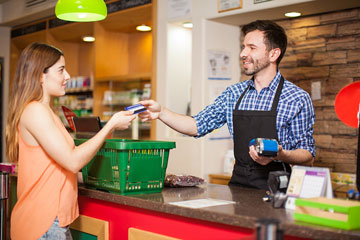 B2C, or Business to Consumer, transactions occur when businesses sell products and provide services to individuals, often in a retail setting.
In most cases, B2C transactions involve branded products and services that are mass-produced or configured in a standard format. Firms that effectively brand their consumer offerings, by means of repetition and imagery, can encourage potential customers to purchase their products and services repetitively, even at higher prices than competing products. Creation of strong brand identities in consumers' minds can develop instinctive loyalties to those brands.
Consumers buy products and services to satisfy their personal needs and desires, as well as those of their friends and family members. So emotions and status issues often play a role in their buying decisions.
In B2C transactions, potential buyers often research competitive items, focus on a particular item, and then look for the best price. In these single-step consumer transactions, with their short sales cycles, effective merchandising, point-of-purchase, and customer service factors are crucial. A consumer must be able to conveniently find and purchase an item, either locally or online, easily contact the vendor, and return the item without hassles, if necessary.
Shopping Carts at a Retail Store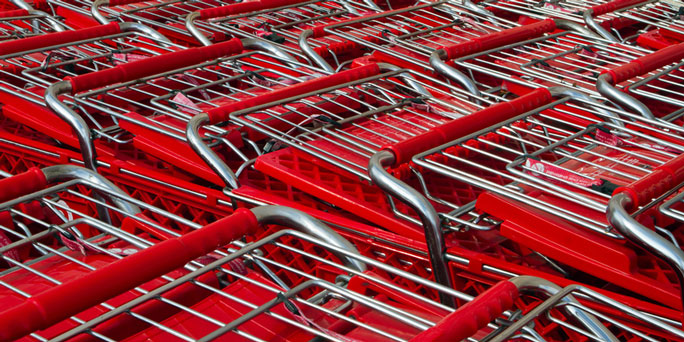 Target markets for business to consumer products are usually large. In these situations, purchase decisions are driven by product and price considerations, with sellers trying to make decent profits selling competitive products, and buyers striving to buy quality products at attractive prices.
Warehouse clubs such as Costco and BJ's Wholesale strive to bridge the gap between B2B and B2C transactions, by providing a warehouse-like venue where small business owners and consumers can make bulk purchases.
The Federal Trade Commission (FTC) is the United States' consumer protection agency. Its Bureau of Consumer Protection strives to stop unfair, deceptive and fraudulent business practices by collecting reports from consumers and conducting investigations, suing companies and people that break laws, developing rules to maintain a fair B2C marketplace, and educating consumers and businesses about their rights and responsibilities.
Wood Gavel and Sound Block atop a Consumer Protection Book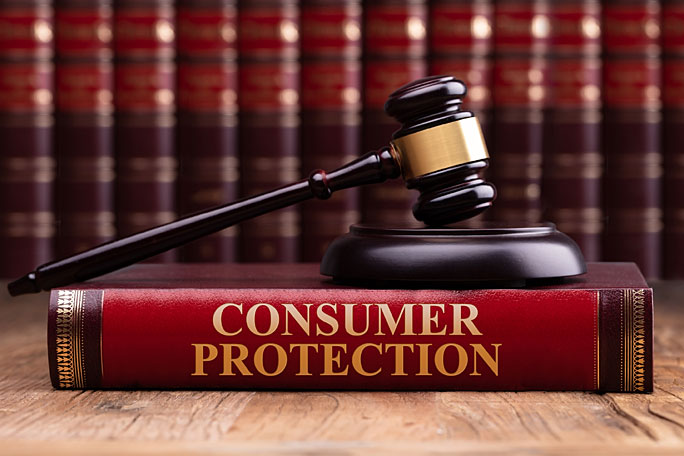 On B2C-Menu.com, you will find information about consumer products and services such as automobiles, gifts, and home and garden items, as well as personal finance and leisure travel services.
---